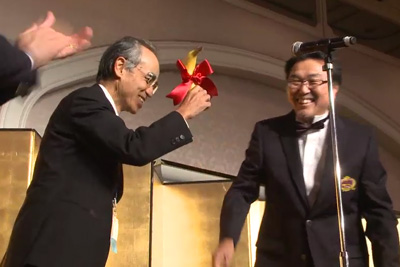 ISTA awards will be presented to recipients in various categories which will soon be announced. HAP Paul Award applicants should submit their full manuscript to ISTA by Wednesday May 1, 2019 at 11:59pm HST (UTC-10:00). Awards will be presented to winners at the Gala Dinner on Friday October 4, 2019.
Award Categories
HAP Paul Award
USD $5,000 and Lifetime ISTA Membership
Howard A. "HAP" Paul, DVM, was a tireless researcher advancing the science and technology of arthroplasty. He was one of the charter members of ISTA and a pioneer in the fields of arthroplasty and surgical robotics. A memorial award has been established to honor his outstanding contribution. A special extended presentation will be presented in a plenary session for the best paper on new developments in the field of arthroplasty.
Award Application Guidelines
HAP Paul Award applicants must submit both their full paper and abstract separately by Wednesday May 1, 2019 at 11:59pm HST (UTC-10:00).
All award paper submissions must not be published or under review under review for publication in any journal.